At Common Room Social Workshops, we try and do things a little differently. Rather than specialising in just one type of craft we offer a wide range; suitable for all ages, skill sets and interests. We're constantly looking to increase our offer so keep an eye out for new workshops being released soon.
Terrarium workshops
Terrariums are self-sufficient mini ecosystems. Plants exchange gases through photosynthesis and respiration as well as recycling water through transpiration and condensation on the glass walls meaning if you get the balance right, they're super low maintenance. Terrariums look great in the house and depending on what plants you chose to put in yours they don't need too much light.
Our workshop will guide you through how to build and design your own closed glass terraria and we'll include the science behind all the components.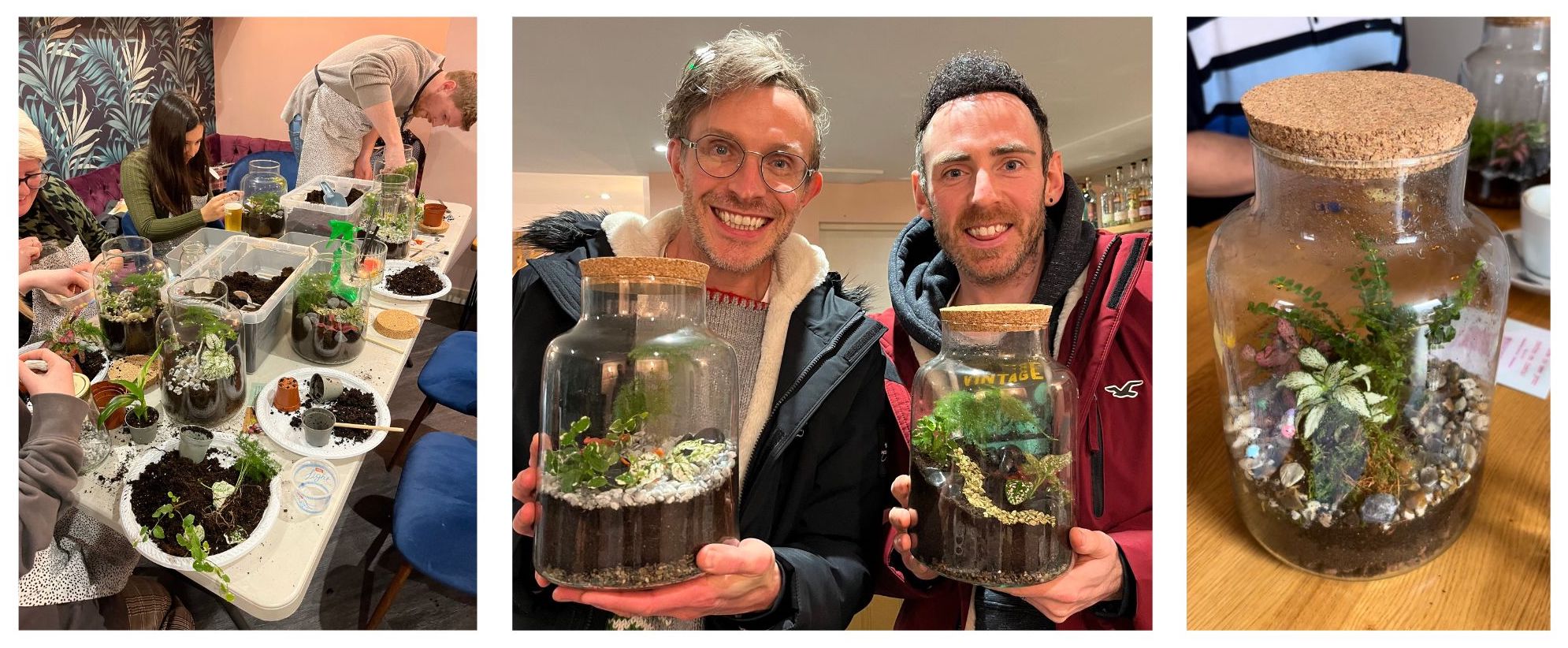 Air Dry Clay
Unless you're Grayson Perry most of us don't have a kiln at home and so this can limit our clay based creativity. Fear not! As the name suggests, this clay dries in the air and so during this workshop we can show you how to make a lovely pocket vase that you can hang on your wall using this versatile product. We'll even provide you with a miniature dried flower posey to pop inside.



Papercraft Quilling workshop
Popular since the 15th century, paper quilling involves rolling, shaping and gluing strips of colourful paper together to create beautiful decorative pieces of papercraft. During the two hour quilling workshop; you'll learn the basic techniques of this ancient craft and design your own striking picture. After finishing your papercraft masterpiece, you'll frame it and head home with impressive new skills and your artwork ready to display





Embroidery
Come and create a beautiful nature-inspired embroidery design. Suitable for absolute beginners, this workshop will introduce you to the relaxing and accessible hobby of embroidery as you create a delightful flower and bee pattern. We will guide you step-by-step as you learn to embroider simple stitches you can use to achieve a range of impressive effects. You'll receive all the materials you need, including a six-inch wooden hoop, pre-printed design on fabric, cotton embroidery threads, needle and scissors. All you need to bring is an open mind, and you'll soon be stitching your way to a stunning masterpiece.





Jesmonite

If you've ever seen bold and beautiful items made from jesmonite in the shops or on socials and fancied them in your home, why not have a go at making your own?

During this workshop, you'll have fun choosing a colour palette and creating your own pigmented jesmonite that you will crack into chips that form the terrazzo. You will then pour this fascinating material into silicon moulds to form a personalised trinket tray and matching coasters.

Once the jesmonite has set, for the last part of the workshop you will sand and polish to reveal your terrazzo design.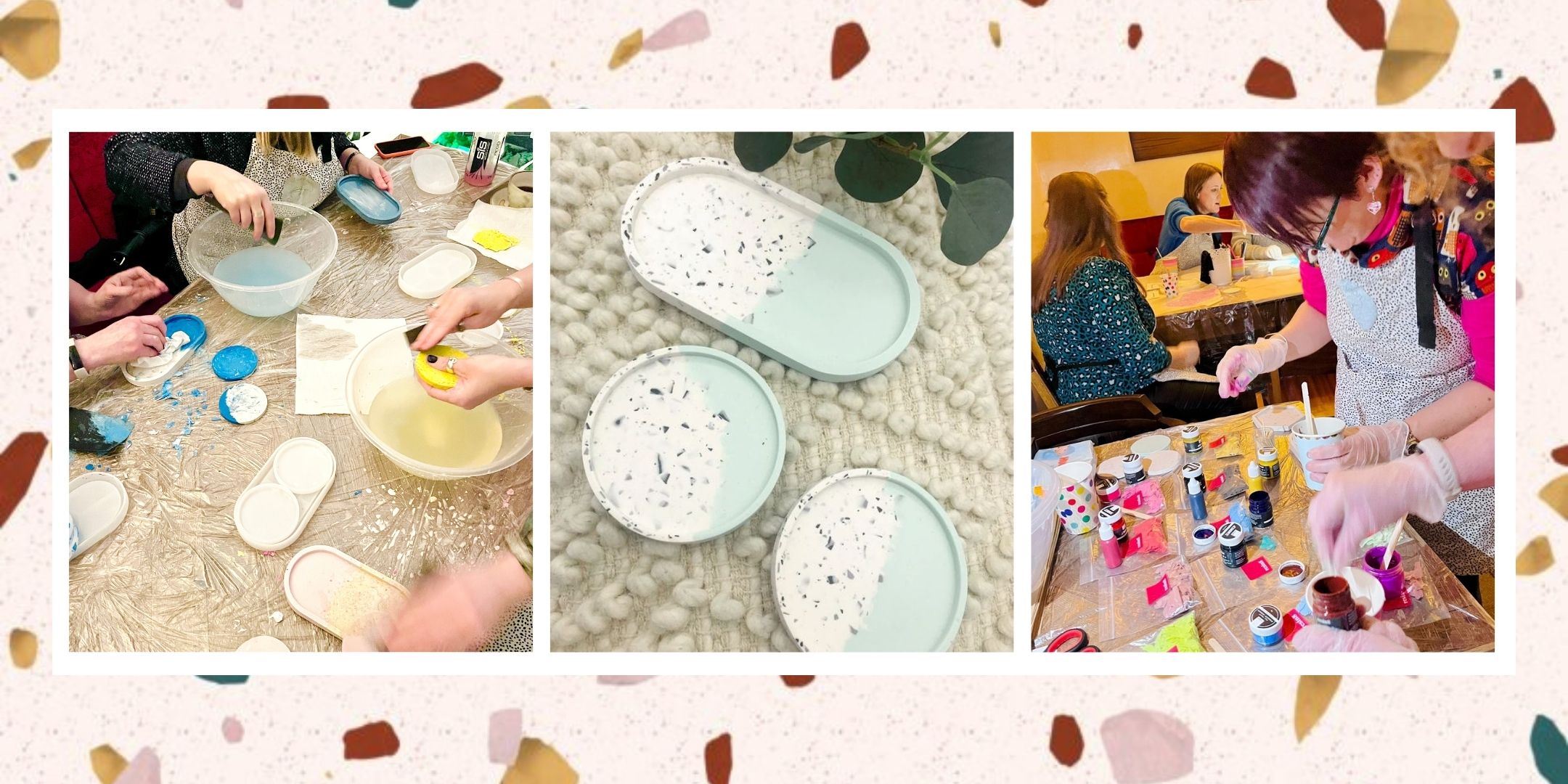 Seasonal

This year we hosted a range of festive workshops that were a change away from the normal wreath making. We held some fabulous advent calendar workshops where our customers were able to design their own 25 drawer wooden advent calendars. We also held some Christmas decorating and wrapping workshops.



All of our workshops would be suitable for team building events, staff wellbeing sessions, away days, birthday parties, hen do's, stag do's bridal showers and social gatherings. Get in touch commonroomsw@gmail.com.