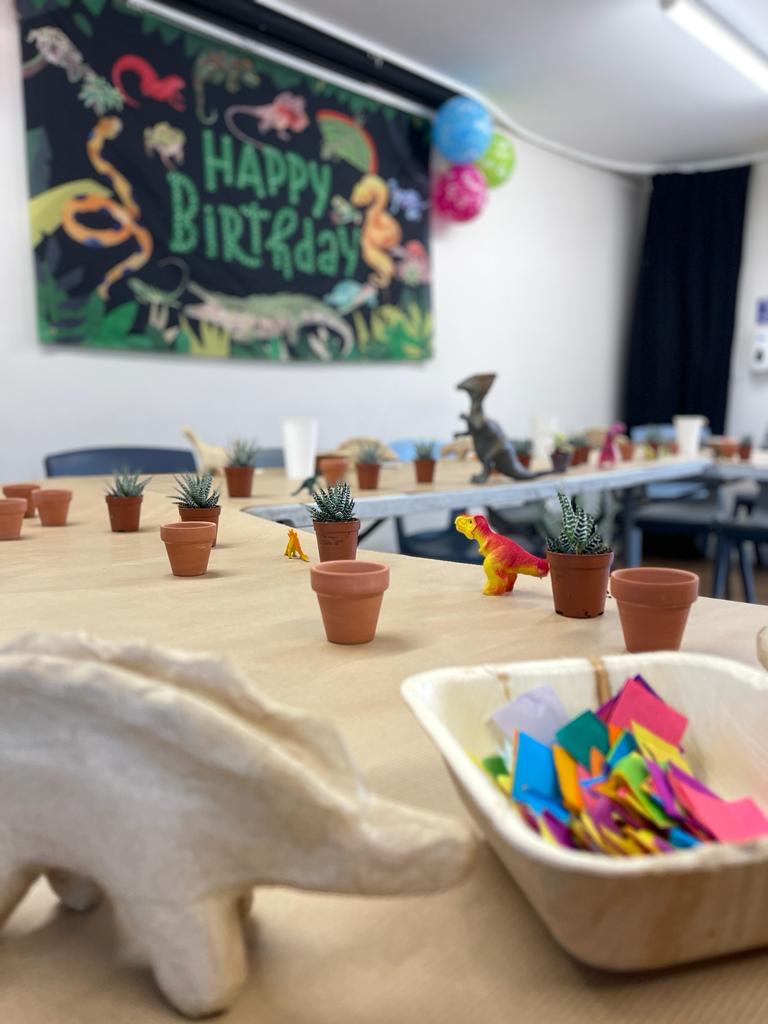 Fed Up with Soft Play and Trampoline Park Hell for Kids' Parties?
Are you tired of the same old kids parties? Does your little one love getting their hands dirty and creating something they can be proud of? Look no further! At Common Room, we specialise in designing kids' craft parties tailored to your preferences and group size.
Tailored Craft Workshops
Whether your child is daft about dinosaurs, passionate about parrots, or crazy about cats (you get the idea!), we can create a workshop around any theme your child loves. Our craft activities include working with air dry clay, paper craft techniques like decopatch and quilling, and engaging plant activities such as terrarium and kokedama moss balls, plus much more.
Sustainable Creativity
We are passionate about sustainability. Our materials are carefully chosen to avoid single-use plastic, and we minimise waste whenever possible. The products your children make during their workshop will be taken home and, hopefully, cherished for years to come. It's a far cry from the traditional 'plastic tat' often found in party bags.
Booking Information
If you're interested in booking us for a workshop, please don't hesitate to get in touch. When you contact us, please provide the following information:
Age range of children attending
Rough group size (minimum of 6)
Theme/ideas for the party
Preferred date and time of the party
Proposed location (we can come to your home or a venue of your choice)
Any additional considerations for attendees, such as sensory issues or gross/fine motor skill concerns
Rough budget per child
What Parents Are Saying
Here are a few genuine quotes from parents who attended our recent children's craft parties:
"So much better than the usual soft play."
"I can't believe all the cool things we made, and that he stayed put to do it."
"That was the best party she's ever been to!"
Ready to make your child's party truly special? Contact us today to discuss your unique craft party experience!